23rd July 2021
HydraFacial Comes to Hastings!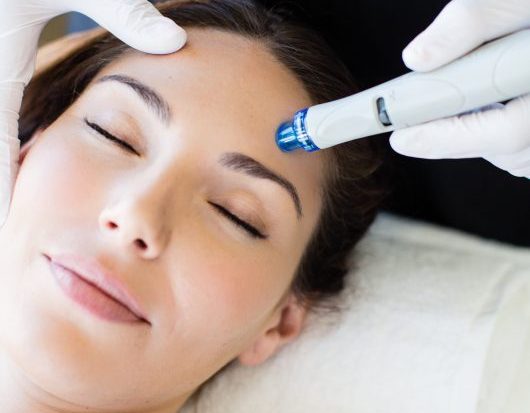 The wait is over! HydraFacial is finally available in Hastings! We've had high demand for this treatment for a long time from people who want a premium treatment without needing to travel out of town for it. We are proud to be the only clinic in Hastings and the surrounding area to offer this cult favourite treatment with celebrities and skin care fanatics alike.
If you haven't heard of HydraFacial, it's a revolutionary facial treatment that boasts more benefits than you could expect from just one treatment.
Whether you're looking to combat the first signs of aging, improve the firmness and elasticity of your skin, improve the tone and vibrancy, smooth texture, clear congestion or reduce pigmentation, HydraFacial has you covered.
6 steps to radiance
With its holistic approach to skin improvement, HydraFacial will deep cleanse, exfoliate, extract debris, drench your skin with hydration and then infuse with antioxidants, peptides and ensuring further penetration through LED light therapy, before finally protecting your skin to lock in all the goodness. The glow will be immediate, and you'll be left with radiant, fresh, younger, and healthier looking skin as a result.
And relax…
If you're looking for a truly relaxing treatment, this is the one to go for. It's a truly relaxing experience, there is no pain and there is no downtime, so it's the perfect pre-event treat to get your skin looking its absolute best. Our aim is for you to feel as good as you look when you leave the clinic. The lymphatic draining massage will help remove excess fluid and relieve your sinuses, decreasing any puffiness and refining your own natural contours.
The proof is in the gunk
After treatment you'll be able to see just how much was extracted, including dead skin, excess sebum and other impurities held in the extraction canister. If you love Dr Pimple Popper, you'll love this! Though if you'd rather not see, let us know to be discreet!
Want more?
Like we've said, you'll see immediate results, but for more complex needs or for general skin maintenance we may recommend a course of treatments to best maximise the benefits. Your HydraFacial will be bespoke to you and your skin concerns, which is how everyone manages to get such amazing looking results from their time spent with us.
Keep the radiance glowing
Our team at the clinic will be able to talk you through how best to maintain and prolong your results at home, which will always include using a minimum of SPF 30 (but SPF 50 is even better!) every single day, plus any other products that may cater to your needs.
Book today!
Give us a call today on 01424 422166 to book in your appointment, we look forward to seeing you at HSC clinic soon!
Click here for more information on how to get in touch and to book in your Hydrafacial, right here in Hastings.